Cal Gov. Newsom: Stay-at-Home Orders Will Be Extended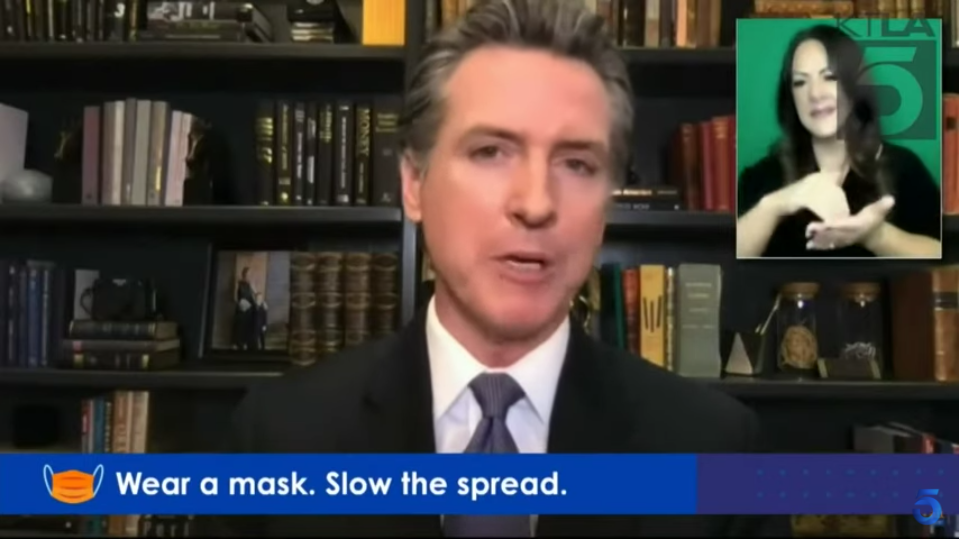 California Governor Gavin Newsom said that he will "likely" extend the current stay-at-home order in part of the state. The order was set to expire on Tuesday for Southern California and San Joaquin Valley.
"Based upon the data that we will collect today, Dr. Mark Ghaly [deputy director for community health for L.A. County] and his team, likely tomorrow, will announce … those stay-at-home orders will be extended," declared Newsom.
"Mask wearing, avoiding mixing and the like are critical at this juncture to again make these models moot and to bend this curve and not allow us to be victims of fate," continued Newsom.
"To be able to bend that curve by taking actions to mitigate the spread and ultimately expand capacity in our system so that we can weather a very challenging January and a challenging February and look forward to the second quarter of this year with more vaccines and get to the other side of this pandemic."