Biden Tapes: Did Joe Biden Threaten Ukrainian President Poroshenko?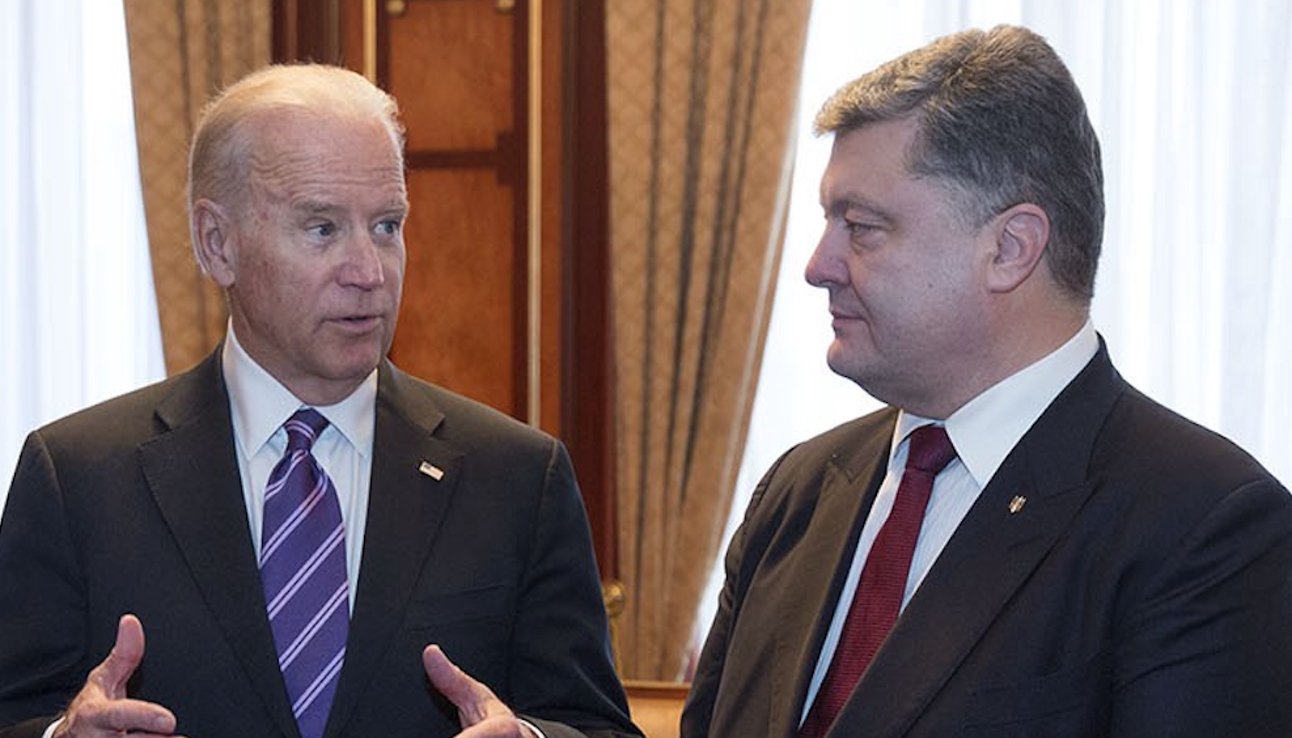 Andriy Derkach, a member of Ukraine's parliament, held a press conference this week in which he released recordings of phone calls between Vice President Joe Biden and Ukrainian President Petro Poroshenko, back in November 2016.
"This is getting very, very close to what I don't want to have happened. I don't want Trump to get in a position where he thinks he's about to buy on to a policy where the financial system is going to collapse and he's going to be looked at pour more money into Ukraine," Joe Biden is allegedly heard in one of the clips just weeks after the election of Donald J. Trump as the new president of the United States.
"So anything you can do to push the PrivatBank to closure so that the IMF loans come forward, I would respectfully suggest is critically important to your economic as well as physical security," continued Biden in what it looks like an attempt to threaten the President of Ukraine.
The recordings are yet another proof to what has been confirmed before that Joe Biden pressured the Ukrainian government to oust their prosecutor general, in exchange for one billion dollars of guaranteed loans from IMF.
Hunter's Fmr. Partner: 'Joe Biden is Lying'
Joe Biden has come under scrutiny in the past month in relation to his son's dealings in Ukraine, Russia, China, and elsewhere. New York Post published a story that revealed that a computer repair shop in Biden's home state of Delaware received a laptop for repair back in April 2019, according to that store's owner. The content of that laptop revealed thousands of emails, which allegedly show that Joe Biden was in fact aware of his son's deals back in Ukraine, and other countries. These emails shed light on the potential conflicts of interest overseas, the former Vice President is facing.
Joe Biden has repeatedly maintained that he was never involved in his son's deals nor he has personally benefited or received any payments from any foreign government or entity. "I have not taken a penny from any foreign source at any point in my life," said Joe Biden at the last presidential debate, when pressured by resident Trump.
In one email, dated May 12, 2014, Vadym Pozharskyi one of Burisma's top executives, attempted to get Hunter Biden to use his political leverage to help the company.
"We urgently need your advice on how you could use your influence to convey a message/signal, etc .to stop what we consider to be politically motivated actions," Pozharskyi added.
Ingraham: President Trump wants your sons and daughters in school and learning, and you back to work
The exchange came the same day that Burisma announced it had expanded its board of directors by adding Hunter Biden, who was put in charge of its "legal unit and will provide support for the Company among international organizations," according to a news release that's since been scrubbed from Burisma's website. Hunter joined the Burisma board at a reported salary of up to $50,000 a month.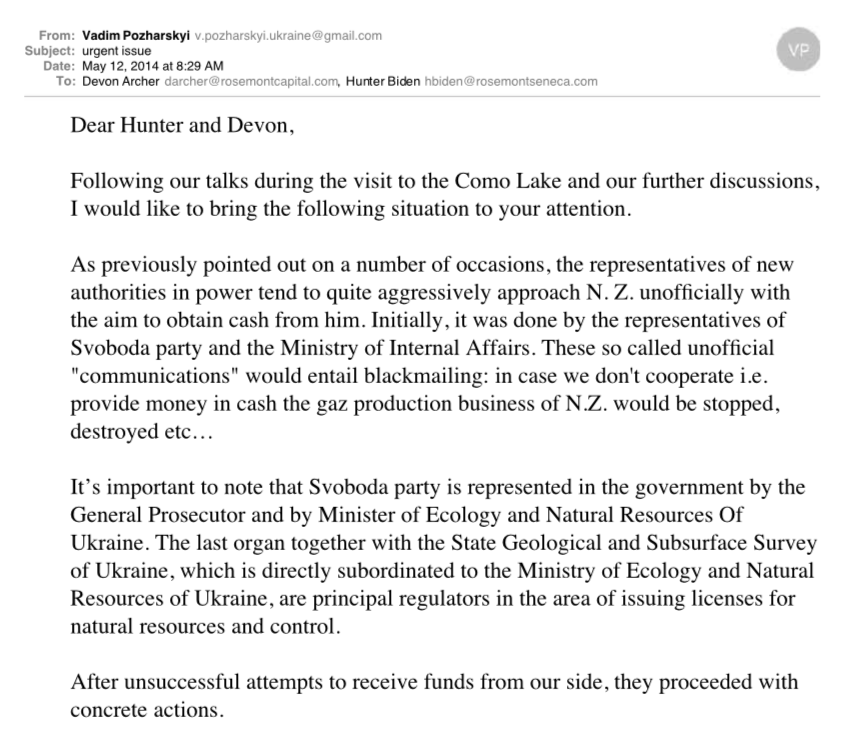 "The Laura Ingraham Show" podcast is back, click here to subscribe.