Trump hits campaign trail while Joe Biden hides in the basement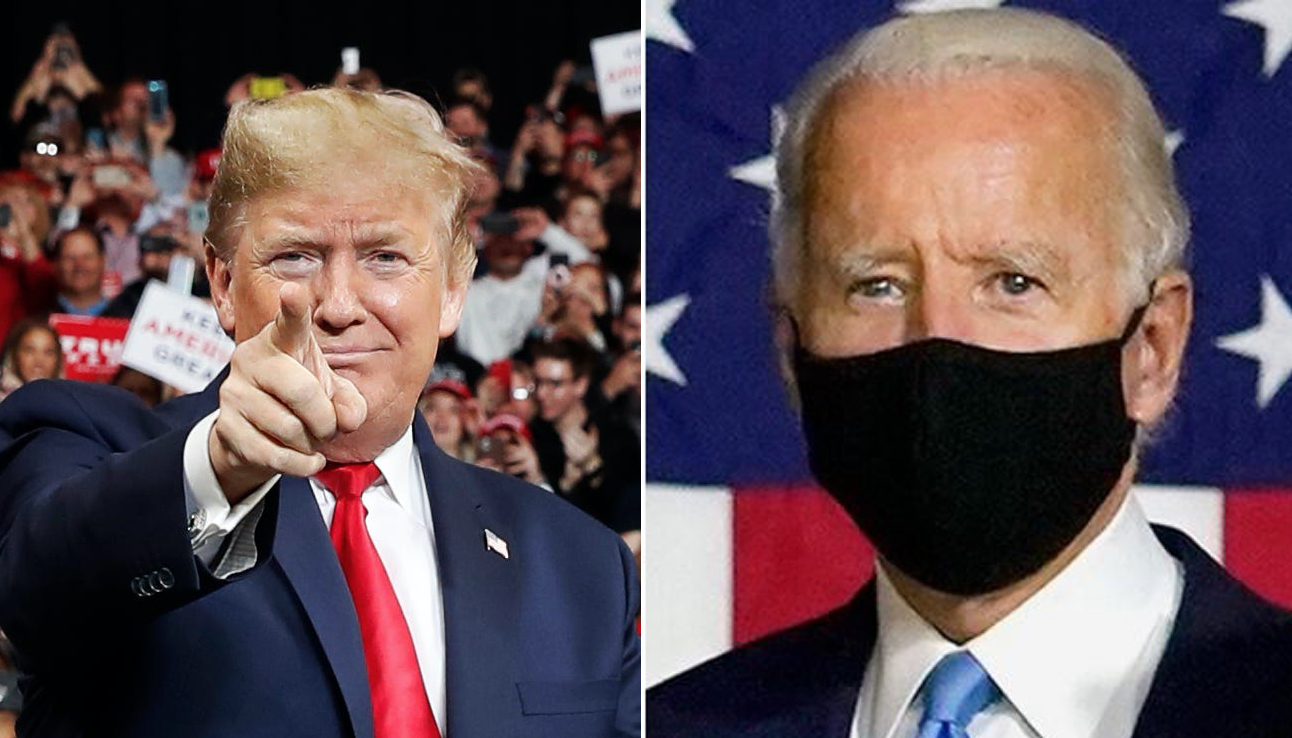 With less than 8 days before Election Day, Joe Biden is hiding in his basement, while an energetic President Trump is traveling to Pennsylvania today for three consecutive campaign rallies, in Allentown, Lititz, and Martinsburg.
"Three BIG Rallies today. Heading to Pennsylvania," tweeted Trump early Monday.
Three BIG Rallies today. Heading to Pennsylvania. I have plenty to say about the dishonesty of the Media and Sleepy Joe. A terrible coverup is happening in our Country!!!

— Donald J. Trump (@realDonaldTrump) October 26, 2020
Pennsylvania is a crucial battleground state. Trump won in 2016 against Hillary Clinton, and while polls and mainstream media try to portray Joe Biden as being ahead by 5 points, if you see the energy and huge attendance in every Trump rally, everyone understands that the polls will be proven wrong again.
Where is Joe Biden?
While President Trump shows up in person in every corner of the country, speaking directly to the American people and explaining in details his already successful economic plans to increase jobs and wealth for the Americans while makings us more secure at home and abroad, Democrats are keeping Joe Biden off-trail and in his basement.
Biden Tapes: Did Joe Biden Threaten Ukrainian President Poroshenko?
Joe Biden continued to tweet and remind voters that "In 8 days, we're going to take our democracy back." Yet the democratic candidate is clearly hiding from the voters who have gone increasingly worried about the prospects of increased taxes, and how Joe Biden's "clean energy" plan would end up destroying almost a million jobs due to his determination to shut down fracking.
In 8 days, we're going to take our democracy back.

— Joe Biden (@JoeBiden) October 26, 2020
Hunter Biden's corruption story is here to stay
"The President wants the [Hunter Biden's allegations] looked into. The media is really the avenue that should be doing that," Kayleigh McEnany, the White House press secretary said Saturday when asked about Joe Biden and Hunter Biden's case.
The FBI has agreed to interview former Hunter Biden business associate Tony Bobulinski.
The Senate Homeland Security Committee and the Senate Finance Committee, which have been investigating Hunter Biden's business dealings, said their interview with Bobulinski scheduled for Friday morning was postponed.
"I appreciate that the FBI has a job to do, and I am glad they are finally taking an interest in these concerning financial matters that our Committees have been investigating for months," Sen. Ron Johnson, chairman of the Senate Homeland Security Committee, said to Fox News.
"I expect that Mr. Bobulinski will speak with our committee as soon as possible and fully share his insights into the Biden family's business dealings," said Johnson, a Republican from Wisconsin.
"The Laura Ingraham Show" podcast is back, click here to subscribe.