These are the Minnesota Politicians Seeking to Cripple Policing Statewide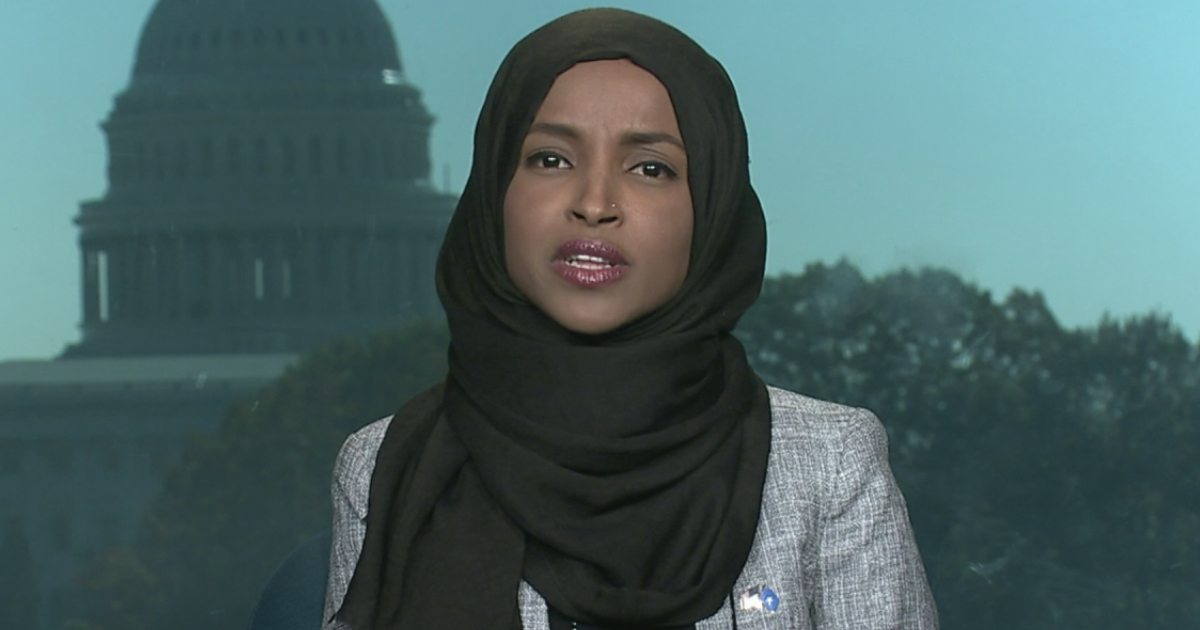 You give the Neo-Marxists an inch, and they'll take a mile. Earlier this year, after intense lobbying by anti-police activists, the Biden Justice Department announced it was launching a federal investigation into the policing practices in Minneapolis after the death of George Floyd. Yet for the radicals, that wasn't good enough. Now they want the DOJ to go further.
In a letter to Attorney General Merrick Garland, Rep. Ilhan Omar, and 19 other state officials, are demanding that the probe be expanded statewide. "[T]he murder of Mr. Floyd is not unique — it is a pattern among many Minnesota law enforcement agencies," the letter alleges. Omar even railed against departments' use of non-lethal crowd-clearing munitions, claiming they were "chemical weapons." Of course, this anti-police campaign, if successful, will only ensure that crime continues to rise and good officers continue to quit the force or retire early. The Twin Cities is now awash in violent crime, and you can expect this to spill into communities across the state if Omar and her band of vicious leftists have their way.
Every single individual who signed on to this travesty should be driven from office the next time voters get the chance. Commonsense tells us that if we make crime easier to commit, we will get more of it. And that's exactly what is happening across every city in America with an anti-police agenda.
Here's the list of the aforementioned officials who lent their name to this smear against law enforcement: (As always, be respectful as you make your voices heard.)
Senator Chris Eaton – District 40
Email: [email protected]
Tel: 651-296-8869
Senator Omar Fateh – District 62
Email: [email protected]
Tel: 651-296-4261
Senator Mary Kunesh – District 41
Email: [email protected]
Tel: 651-296-4334
Senator Patricia Torres Ray – District 63
Tel: 651-296-4274
Representative Esther Agbaje – District 59B
Email: [email protected]
Tel: 651-296-8659
Representative Sandra Feist – District 41B
Email: [email protected]
Tel: 651-296-4331
Representative Aisha Gomez – District 62B
Email: [email protected]
Tel: 651-296-7152
Representative Sydney Jordan – District 60A
Email: [email protected]
Tel: 651-296-4219
Representative Fue Lee – District 59A
Email: [email protected]
tel: 651-296-4262
Commissioner Angela Conley – District 4
Email: [email protected]
Tel: 612-348-7884
Commissioner Irene Fernando – District 2
Email: [email protected]
Tel: 612-348-7882
Commissioner Marion Greene – District 3
Email: [email protected]
Tel: 612-348-7883
Council Member Jeremiah Ellison – Ward 5
Email: [email protected]
Tel: 612-673-2205
Council Member Steve Fletcher – Ward 3
Email: [email protected]
Tel: 612-673-2203
Council Member Cam Gordon – Ward 2
Email: [email protected]
Tel: 612-673-2202
Council Member Andrea Jenkins – Ward 8
Email: [email protected]
Tel: 612-673-2208
Council Member Andrew Johnson – Ward 12
Email: [email protected]
Tel: 612-673-2212
Council Member Jeremy Schroder – Ward 11
Email.com: [email protected]
Tel: 612-673-2211
Brooklyn Center Council Member Marquita Butler
Tel: 612-440-5316
---