The Real 'Villains' Of The Pandemic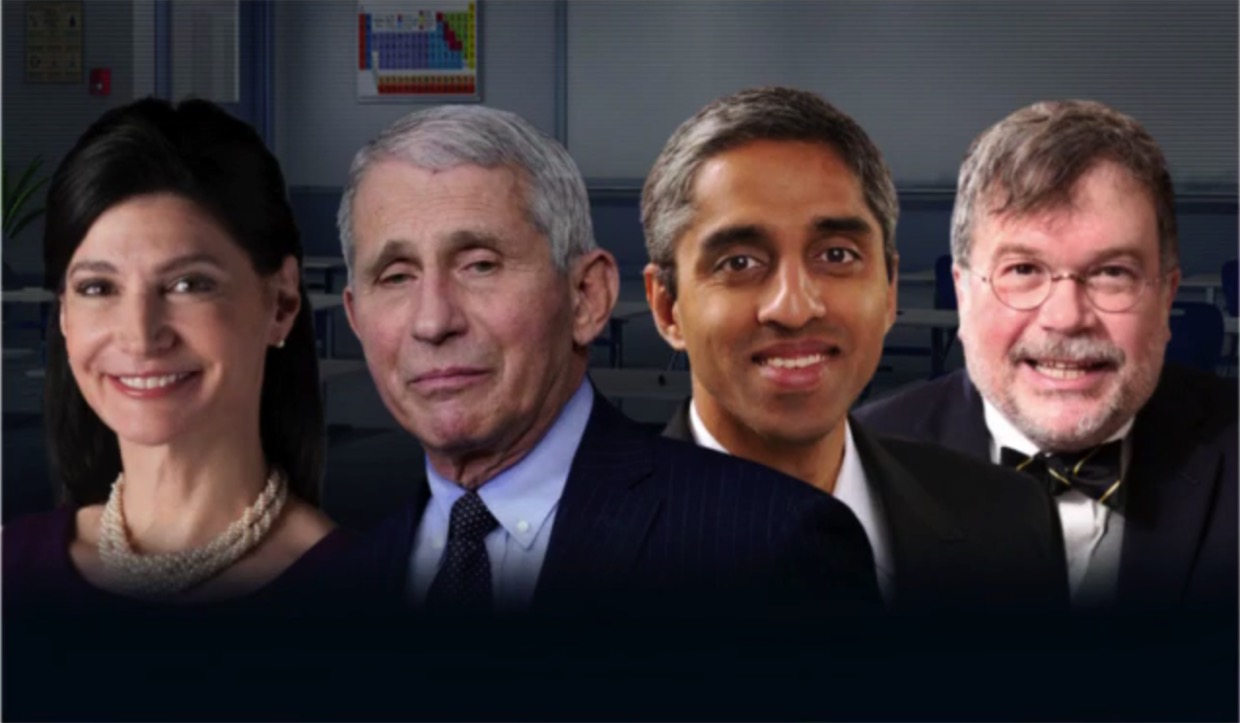 It's been 375 days, since Americans were told that it would take only 15 days to slow the spread of Covid-19, when most schools across the country were shuttered.
That's more than a year that our kids have sat in front of computer screens. More than a year that our kids mental health has suffered. Scholarships lost, proms, graduations missed. Now, as a mom of three school age kids, fifth grade, seventh grade and ninth grade, I've seen and felt this firsthand.
Just over a year ago, America went into shutdown mode, so parents, including myself, scrambling to keep their kids learning as they began to work from home. But just a few days before those lockdowns began, a major study was published in the American Journal of Pediatrics. It was based on data out of China. And back then, that research concluded that compared with the adults cases, the severity of children's Covid-19 cases was milder and the case fatality rate was much lower.
Now, in the following months, the evidence kept pouring in that children, especially young ones, were not only not less likely to experience severe covid symptoms than adults, they were also less likely to spread the disease, even in classroom settings. So following the science, European countries began reopening schools last spring. So it was Denmark, the Netherlands and Norway reintroduced in-person learning in April and then in May.
Now, by September, all French students were back in class for the fall term and they did it even as the current situation was worsening in their country.
So as Europe began to return kids to school, "The Ingraham Angle" was calling on the United States to wake up.
We know now that overwhelmingly children do not get seriously ill from Covid-19, thank goodness. Most testing positive are totally asymptomatic. There are devastating consequences of keeping children away from school for extended periods of time, especially at risk children.
Now, instead of reopening them, our so-called public health experts, and the teachers unions insisted that the kids stay home stuck on screens.
"I think we've got to be careful if we are not cavalier in thinking that children are completely immune to the deleterious effects," said Dr. Anthony Fauci last May.
It turned out that these "experts" were the real super spreaders…"of panic."
Somehow, liquor store clerks, grocery store workers, they were declared essential employees, but teachers were not. And now with the vaccines readily available, there's absolutely no reason why every school in the United States shouldn't be reopened for full time five days a week learning immediately.
The latest US Department of Education data shows that from late February to mid-March, 43% of fourth graders nationwide were still entirely remote, meaning they haven't set foot in a classroom for over a year now. Likewise, nearly half of American eighth graders were online only. And here in the Commonwealth of Virginia, as of March 22nd, 70% of Virginia school divisions were remote or hybrid.
And while Gov. Ralph Northam talks a good game, he stopped short of mandating five days a week in-person instruction. And though although some school districts have kids in classrooms, the teachers are on a screen at home or they're separated by plexiglass and a lot of PPE. So even when they're in school, the way they're doing it defeats the purpose of being in school.
Last week, two wealthy suburbs of Washington, D.C., both Fairfax County and Montgomery County, Maryland, promised to bring kids back into five days a week… next school year.
Kids are suffering today, and these two counties are essentially just writing this off as another lost year. The message to parents, your kids are disposable, but the teachers unions are forever.
This entire exercise has been nothing more than a shakedown for money and more political power.
What they have done to our kids, is its own form of child abuse. When the history of this pandemic is written, among the many villains exposed will be the unions and school board members who put their own interests first and those of the children last. It's time to end this insanity. Follow the science and get kids back to school.
Listen and subscribe to my podcast:
---