Racial extortionists ride again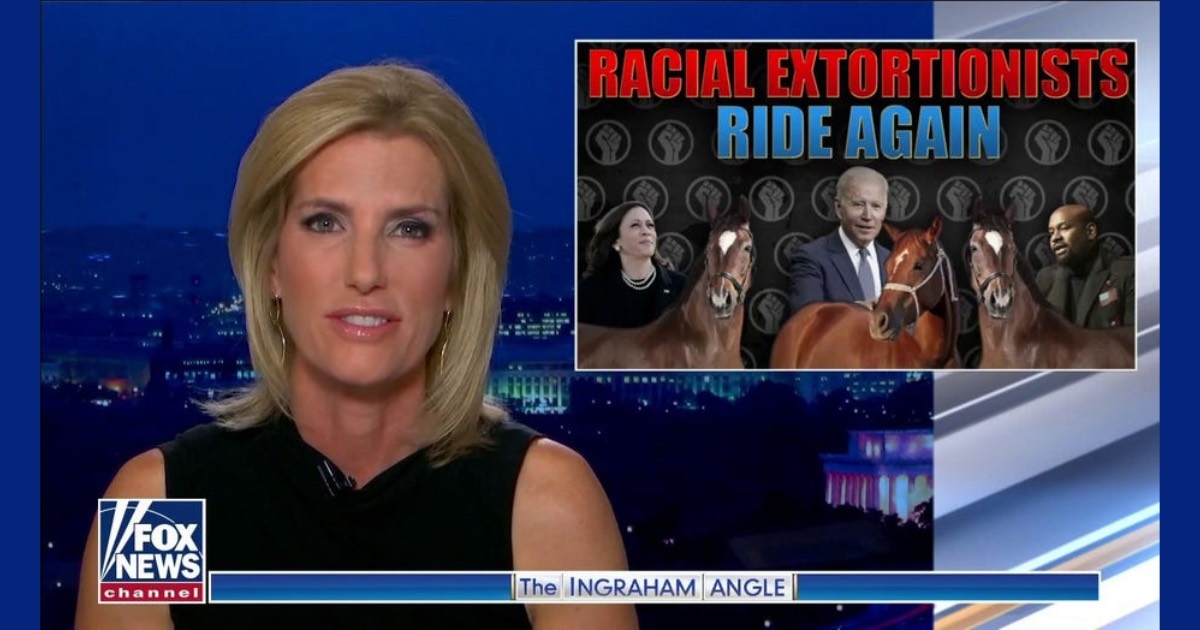 Fox News host Laura Ingraham called Democratic leaders "incredibly irresponsible and dishonest" Thursday night on "The Ingraham Angle," saying they are "effectively excusing any unrest that follows a mistrial or acquittal" in the Kyle Rittenhouse case.
"…That means more pain and suffering for the people of Kenosha. So more problems, not fewer for the minority community there as well," she added.
Democrats trying to govern a country they hate
In a blistering opening monologue Thursday night, "The Ingraham Angle" host took Democrats to task for their inflammatory rhetoric as racial tensions are being stoked anew amid the Rittenhouse trial. Rittenhouse is facing charges of murder for his role in killing two men and injuring another during the riots in Kenosha, Wisconsin in August 2020.
BLM New York leader Hawk Newsome raised the temperature Wednesday by threatening "riots," "fire" and "bloodshed" if New York Mayor-elect Eric Adams reinstates NYPD's anti-crime units to the city's violent streets.
Gov. DeSantis Drops a NUKE on the Biden School Policy
"If they think they are going back to the old ways of policing then we're going to take to the streets again," Newsome vowed after a meeting with Adams Wednesday at Brooklyn Borough Hall. "There will be riots. There will be fire, and there will be bloodshed," he promised.