A Rush of Emotion, the Loss of a Friend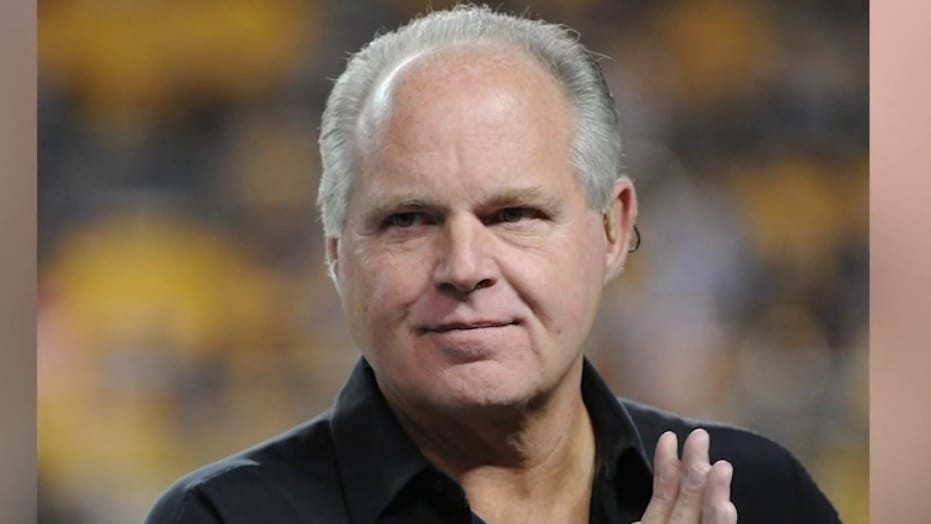 By Laura Ingraham
There are no words to adequately capture the man that was Rush Limbaugh. Even though we knew this day was coming, typing the word "was" in reference to him seems horribly wrong, an impossibility. Millions of us have relied on his wisdom and perspective for decades, and many of us cannot imagine another election without hearing his voice.
His unbridled talent, his unwavering patriotism, his uproarious sense of humor, his boundless enthusiasm for his craft, his endless love for his listening audience, his defiant perseverance—gave us comfort and inspiration.
Through the good times and the bad, through victories and defeat, he was a touchstone for conservatives young and old. I was still in law school when I remember my father going on and on about this radio host Rush—"I'm telling you, ya gotta listen, Laura!" When I finally tuned in, on the drive from Charlottesville to DC, I was instantly hooked. Who IS this guy? Where did he come from?
The first time I met Rush was 1995, at his WABC radio office, as part a group of other Republican women, who were thrilled to meet him and quite chatty. He was already a conservative superstar. After about 15 minutes, he looked at me and said, "Don't you have anything to add?" My response: "Yes, Rush. I'm thinking if you really work at it, you might actually make it in radio." We were friends ever since.
Rush was unfailingly generous with his time and yet for those of us who called him "friend," we wanted more. Whether it was his advice on using the features on the latest iPhone, or input on a tricky business deal, he was always there. In a media world filled with fickle acquaintances, Rush remained stalwart.
A native son of Missouri, he never forgot his middle American roots. In a sense, he was the original "deplorable," a force of nature ridiculed by elites in Washington and New York but loved by the people who make America work. With intellect and insight, with good cheer and determination, Rush paved the way for the rest of us who hoped to follow in his footsteps on the airwaves. Of course, in retrospect, that was an ambitious endeavor—no one ever touched Rush's reach or power. A true original.
When talk radio was written off, Rush saved it. When the Republican Party lost its way, Rush helped get it back on track. When old Establishment Republicans rejected Donald Trump, Rush dug in to support him and the American First Agenda. He realized that the conservative movement had to shake off globalism and open borders in order to attract working class voters. It's hard to see how Trump would have won in 2016 without Rush Limbaugh's support.
From that famous guitar lick (the Pretenders' "My City Was Gone") at the top of every hour, to his final sign-off, America was blessed to have Rush's "talent on loan from God" for as long as we did. But, sadly, for those of us who will sorely miss his friendship and his reassuring voice, the loan was finally called in.