Biden and Pelosi are Outmaneuvered by the Radicals in Their Party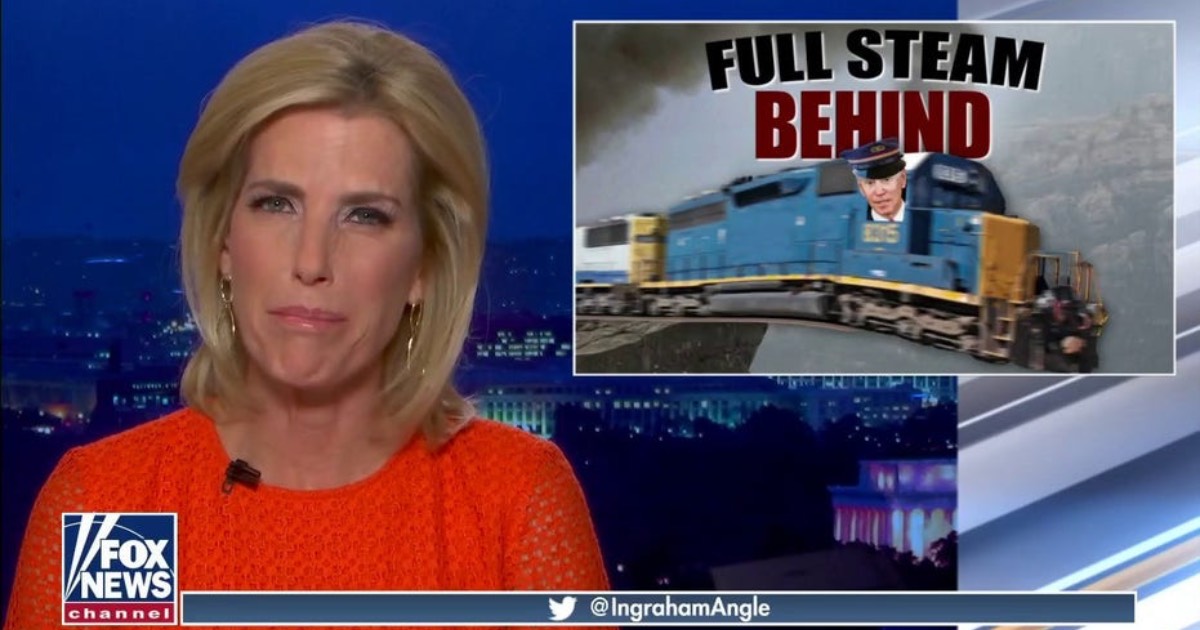 Laura Ingraham said on her Thursday show that House Speaker Nancy Pelosi, despite pleading with her party to come to a consensus on the infrastructure bill, was overpowered by the socialist wing of her party, also known as "The Squad."
"The grand madam of vote whipping (Nancy Pelosi) was whipped by The Squad," Ingraham said. Despite the fact that the Democrats have Joe Biden in the White House, a majority in the House and Senate, they remain unable to unify and bring the president's agenda into fruition. Squad members are generally considered comprised of Reps. Alexandria Ocasio-Cortez, Rashida Tlaib, Cori Bush, Ilhan Omar, and Ayanna Pressley.
The Democrats have downsized the bill's spending from $3.5 trillion to nearly $2 trillion, but that wasn't enough for the moderates and it was too moderate for the squadron left.
"The fact is, even at a reduced price of $1.75 trillion, it's still way more than we can afford. We are literally sticking our grandchildren with these bills – it's immoral," Ingraham said.
"Don't think for a second these punitive new taxes will actually pay for the left's spending plans – they never do. It's all part of an accounting game to win over gullible, squishy Republicans and moderate Dems," Ingraham said.
Ingraham added that the priorities in the bill don't add up to what really matters to the bottom line of the average American.